The most professional code and text editor for iOS. Easily develop software, view code or take notes on the go.
Code and text editor for iPhone, iPad and iPad Pro. Superfast user interface.
Native iOS look and feel. Customizable font and font sizes. Multiple themes.
Perfect code and text editor for iOS
Turn your iOS device into a tool and start getting work done.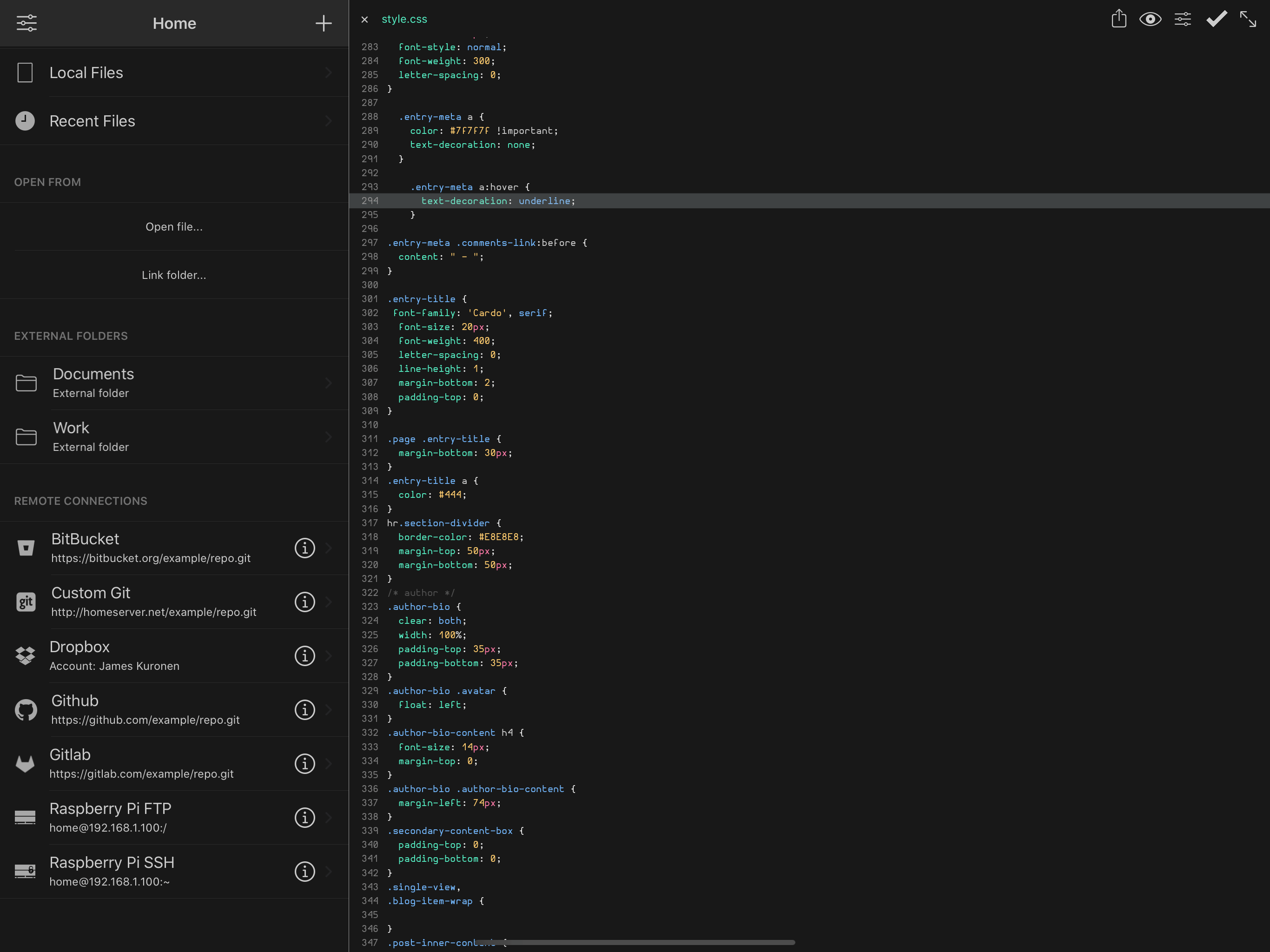 Create unlimited amount of connections for quick access.
BitBucket, Github, GitLab, Custom Git
Dropbox
iCloud
Google Drive
SFTP
SSH
FTP
iOS Files, Access any files supported by the iOS Files app. Link External Folders and Open multiple files. Open files from any cloud provider supported by iOS Files.
Modify the editor to your likings
Dark and Light themes
Fonts
Settings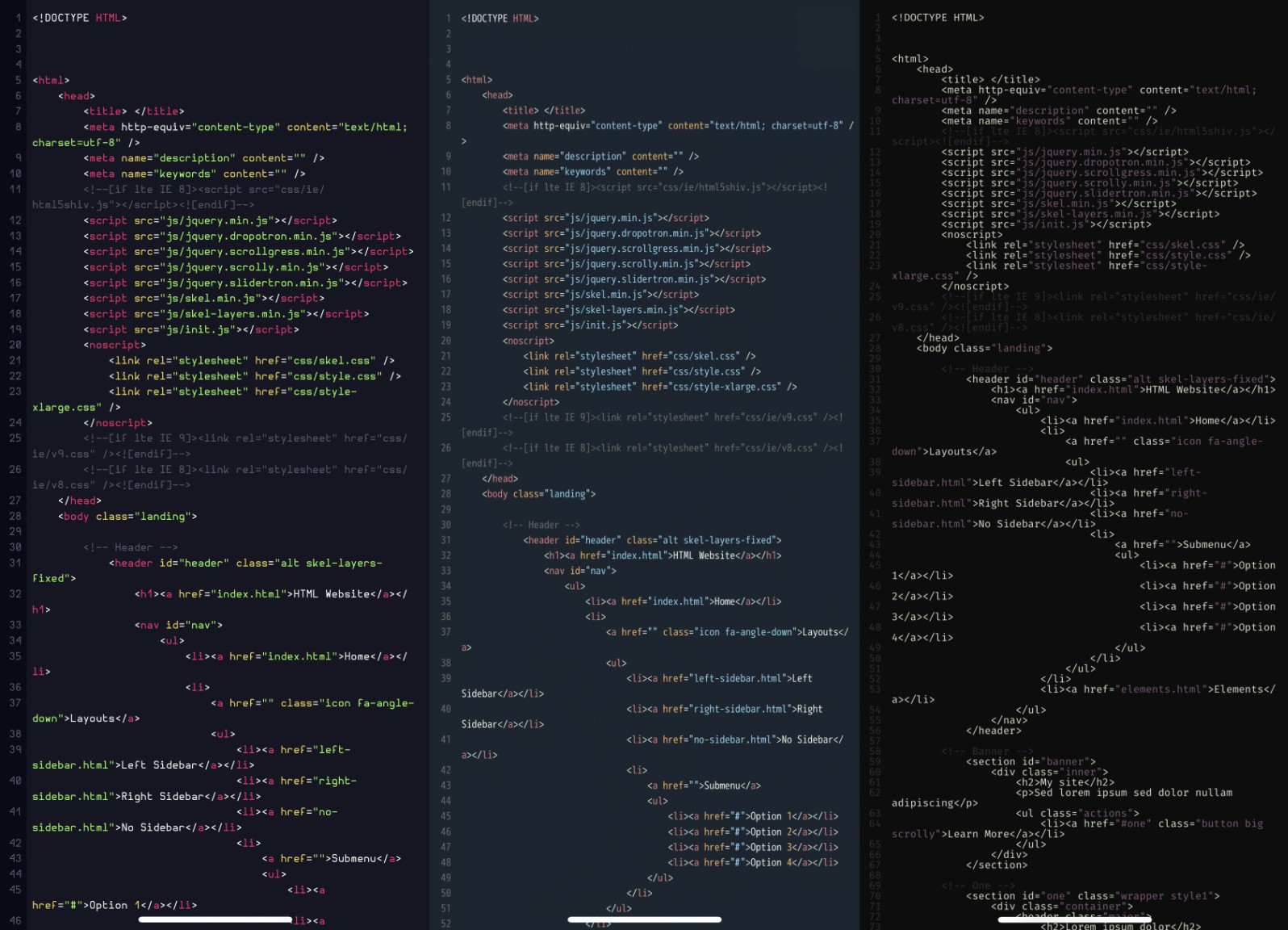 Tabs. Quickly switch between your open files.
Multiple Windows, Split View and Slider Over support.
Live edit (Open file, edit, save, DONE!). You can also download and upload files if needed.
Full external keyboard support.
Open multiple terminals in tabs
You can easily edit your websites in split view.
 Code and preview side-by-side
 Preview on localhost or  on your server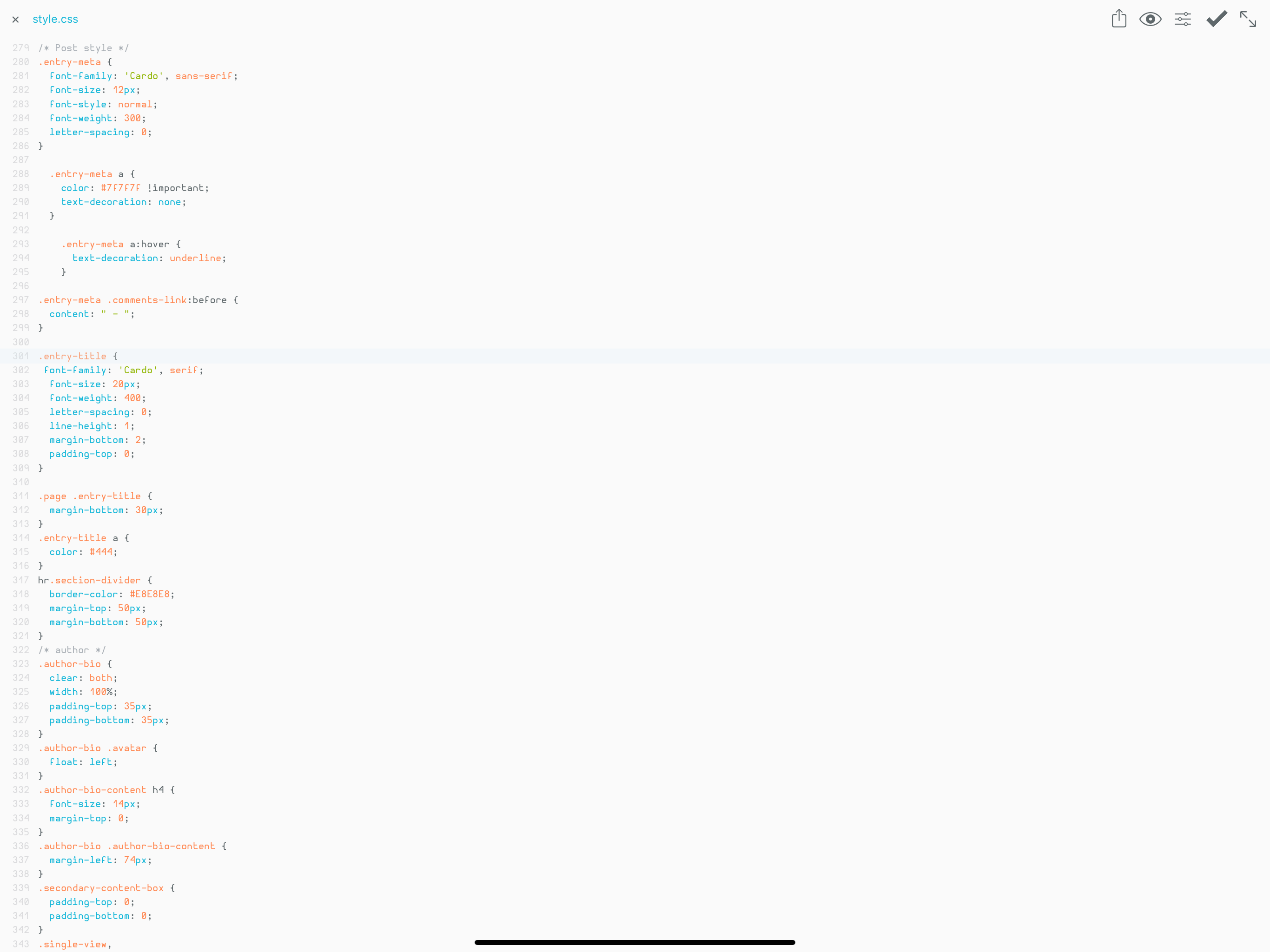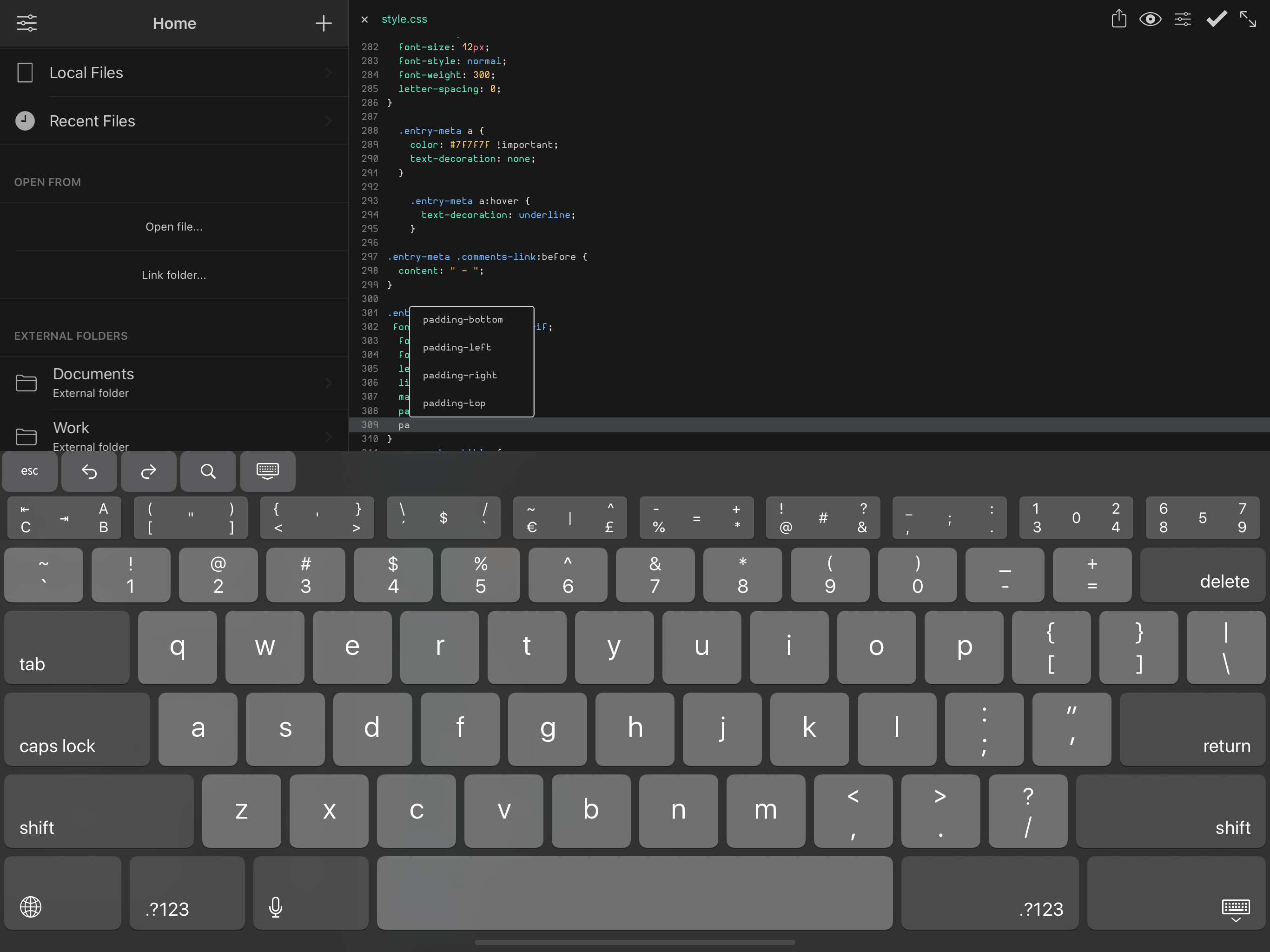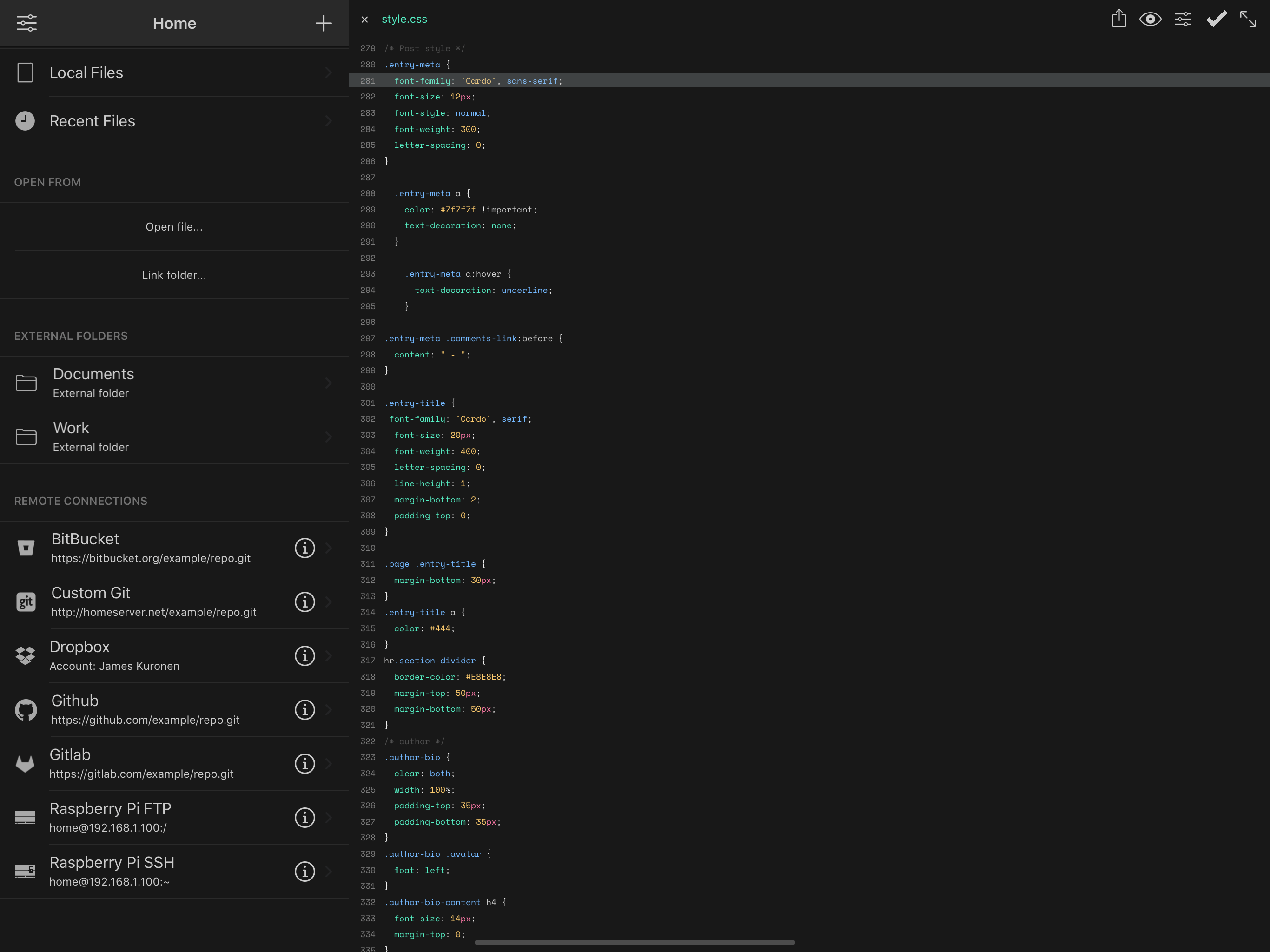 Techworld
Buffer Editor is a code editor app that can connect with numerous remote services such as Dropbox, Google Drive, Git, iCloud, SSH, SFTP and FTP servers.

If coding on the go is your thing, this is a great option for iOS devices. It's designed to make it easy to make quick changes to your website and will sync with Dropbox and SSH/SFTP servers.
Buffer Editor is excellent choice. It's ideal for code and text and makes it easy to write and review code.
Love the app, syntax highlighting looks great and built in integration to GitHub is nice.

I've found myself using Buffer as my default editor. The Vim bindings are a godsend.

Top VIM-like editor for iOS. Strong support for VIM commands, thoughtfully designed keyboard expansion, and reliable syncing with FTP/Dropbox. This is well worth the price.